Want the latest in GI nutrition?
If you're overwhelmed with the time-consuming process of keeping up with gastrointestinal research…
 Empower yourself with the knowledge that will enable you to make informed decisions and guide your clients toward optimal digestion.
Need easy-to-understand nutrition information to hand to your clients?
If you are unsure what to give your clients…
I have you covered with GI diets, recipes, and shopping lists, for enhanced gut health.
Registered Dietitian here for you
Doing the work, so you don't have to.
I search the web for current nutrition research YOU seek on digestive disease, and deliver it —plain and simple!
Have questions on gut nutrition?
Discover cutting-edge gastrointestinal nutrition research here! Gain valuable insights and stay up-to-date with the latest advancements for a healthier gut. Join now!
Tired of wasting time researching?
No more searching for trustworthy information or feeling uncertain about your recommendations.
With our Digestive Research Library, you can confidently deliver personalized dietary strategies backed by scientific research. Elevate your practice and help your clients achieve their health goals with ease.
"It's really helpful. I know the basics but needed help providing my clients' structure." 
– AD
"The digestive research library and handouts provided valuable and up-to-date information, helping me make informed decisions about my gut health. Highly recommended!"
– AP
"I've gotten more out of this than other programs I have sign up"
– MS
Become a GI Expert.
Get some of the latest research in gut nutrition straight to your inbox.
(No spam. Unsubscribe at any time.)
Practioner of Functional Nutrition
Dietitian Angela started to help those with digestive diseases like herself. As she realized there was nowhere she could find a central location for current nutrition research that was easy to understand to help her clients. Thus she created the Digestive Research Library to provide current up-to-date research on the most common gastrointestinal diseases that can be easily translated to her clients.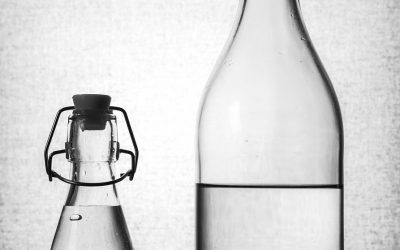 Have you tried alkaline water or seen it in the stores? Alkaline water is water with a higher pH compared to normal drinking water or tap water of neutral 7 pH. Someone I talked to recently was drinking alkaline water. This person was thinking that alkaline water will...